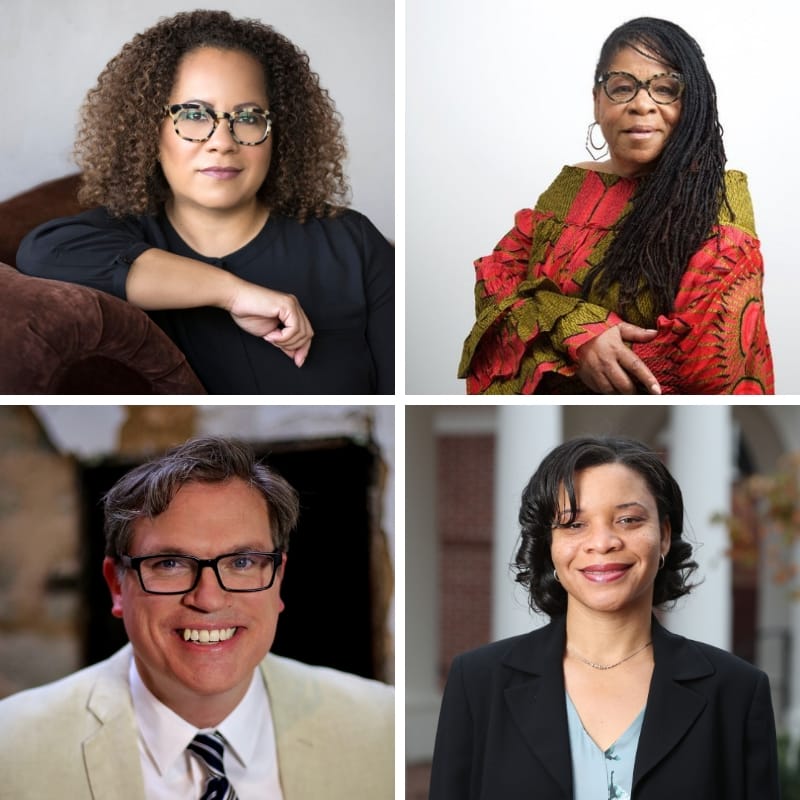 AASLH is pleased to announce our featured speakers for the 2019 Annual Meeting. The Annual Meeting, presented in partnership with the International Coalition of Sites of Conscience, will take place at the Philadelphia 201 Hotel in Philadelphia, Pennsylvania, August 28-31. The preliminary program will be mailed out in early summer, and registration will open by June 1.
Thursday's session will be a plenary focusing on the topics of history organizations and social justice issues through the lens of incarceration. Sean Kelley, Senior Vice President and Director of Interpretation at Eastern State Penitentiary Historic Site, will moderate a discussion on this important topic with historian Talitha LeFlouria, Ph.D. and Susan Burton of A New Way of Life Reentry Project.
Ms. Burton is an activist based in Los Angeles who works with ex-convicts. In her memoir Becoming Ms. Burton: From Prison to Recovery to Leading the Fight for Incarcerated Women, she traces the trajectory of her personal trials with poverty, abuse, drug and alcohol addiction, and loss that led to nearly twenty years of cycling in and out of prison. With grit, resilience, and perseverance, she overcame those challenges and dedicated her life to helping others break the cycle of incarceration through her nonprofit, A New Way of Life Reentry Project. A leader in criminal justice reform, she shares her courageous odyssey in overcoming tragedy, addiction, and incarceration to help others like her find a new way of life. She was named a CNN Hero in 2010 and a Purpose Prize winner in 2012.
Dr. LeFlouria is the Lisa Smith Discovery Associate Professor in African and African-American Studies at the University of Virginia. She is a scholar of African American history, specializing in mass incarceration; modern slavery; race and medicine; and black women in America. She is the author of Chained in Silence: Black Women and Convict Labor in the New South (UNC Press, 2015). This book received several national awards including the Darlene Clark Hine Award from the Organization of American Historians (2016) and the Ida B. Wells Tribute Award from the Charles H. Wright Museum of African American History (2015). She is the author of a forthcoming book from Beacon Press on black women and mass incarceration.
Sean Kelley has run all programs and exhibits at Eastern State Penitentiary since 1995, when he was hired as the site's first full-time employee.  He produced the site's signature audio tour, and has curated more than 100 artist installations at the site. He oversaw development of Prisons Today: Questions in the Age of Mass Incarceration, the winner AAM's 2017 Overall Award for Excellence. He visits active prisons and writes critically about museums and social justice.
Friday's session features Erica Armstrong Dunbar, the Charles and Mary Beard Professor of History at Rutgers University. Dr. Dunbar also serves as Director of the Program in African American History at the Library Company of Philadelphia. She has been the recipient of Ford, Mellon, and SSRC fellowships and is an Organization of American Historians Distinguished Lecturer. Her first book, A Fragile Freedom: African American Women and Emancipation in the Antebellum City was published by Yale University Press in 2008. She is also the author of Never Caught: The Washingtons' Relentless Pursuit of Their Runaway Slave Ona Judge, the powerful narrative of Ona Judge's experiences as a runaway slave who risked it all to escape the nation's capital in Philadelphia and reach freedom. It was honored as a 2017 National Book Award finalist, and also won the 2018 Frederick Douglass Book Prize from the Gilder Lehrman Center.