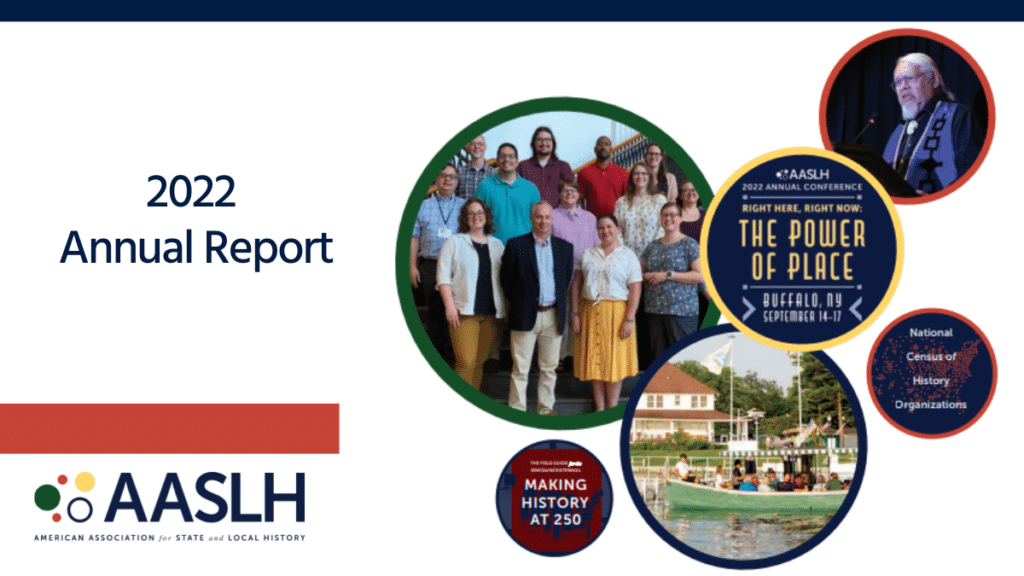 2022 was an active year for the American Association for State and Local History (AASLH)!
Uniting much of the work of AASLH is our vision for the upcoming 250th anniversary of the United States in 2026: that the Semiquincentennial moves American society toward justice through an inclusive approach to history.
Highlights of 2022 include:
Acquisition of the Arcus Leadership Program
Our History Leadership Institute Seminar returning to in-person convening
The launch of the Reframing History initiative
The release of the National Census of History Organizations and the History In Our Parks report
Partnering with the National Council on Public History to release a report about sexual harassment and gender discrimination in the public history field
More than 700 people attending the Annual Conference in Buffalo and a Virtual Conference
Sharing and acting on the results of our first membership survey in six years
Releasing five new books in the AASLH Book Series
You can read about these and other highlights in our 2022 Annual Report.
Thank you for your support of AASLH in 2022!