AASLH/AMA 2021 Annual Meeting
2021 AASLH/AMA Conference a Success
The AASLH Program Chair, Michelle Moon, the 2021 Program and Host Committees, and AASLH staff worked hard to turn the Annual Meeting in Little Rock into a more personal, retreat-like conference. Every attendee had the opportunity to be a true participant in a rich offering of workshops, tours, in-depth discussions, hands-on experiences, and social events. Days spent onsite with colleagues included more shared experiences inside and out of the conference program. Attendees were encouraged to visit history institutions and sites in the Little Rock area with colleagues or on their own and to participate in workshops and tours that maximized the history, culture, and places of the host city.
One Hashtag. Two AASLH Conferences.
Building on the reach and success of 2020's completely virtual Annual Meeting, AASLH held two conferences in the fall, each with distinct experiences. This is our plan for 2022 and future years. In addition to the AASLH/Arkansas Museums Association 2021 Annual Meeting held in Little Rock on September 22-25, the AASLH 2021 Online Conference took place on October 12-15.
Recordings are available in the Resource Center.
Onsite Guide
Download our Onsite Guide and get an overview of all things AASLH/AMA 2021 Annual Meeting. View our list of featured Speakers, take a look at we have planned in our Schedule at a Glance section, and choose a tour to add to your Little Rock experience.
Schedule Updates
TOURS:
Thursday, September 23
The Future of Museum Spaces
Cost: $20; Preregistration Required
Join this exclusive building and site tour of the new Arkansas Museum of Fine Arts (AMFA), a Studio Gang designed project scheduled to open in 2022. Supported by a $142 million Capital Campaign, the new museum building and landscaped grounds exemplifies the future of museums as a space for objects, people, community, and more. Dr. Victoria Ramirez, AMFA Executive Director, and senior staff will lead the tour and share some of the programmatic strategy and plans to be unveiled at the grand opening. Limited to 20 attendees.
CONCURRENT SESSIONS:
Thursday, September 23
Yes, We Can: Supporting Democratic Engagement in History Museums
11 am-12:15 pm
Yes, museums can "get political!" Nonprofits are permitted to educate voters, engage people in the democratic process, and even register new voters. Yet museums often end up relinquishing these critical roles, fearing charges of partisanship. In this session, gain an understanding of the guidelines, and be inspired by museums that register voters, serve as polling places, host civic forums, and combat disinformation.
Chair: Sean Kelley, Eastern State Penitentiary Historic Site, Philadelphia, PA
Public History Under Fire
2-3:15 pm
We are living in a period of unprecedented turmoil — cultural, political, historical, and scientific. As history professionals in this moment, what is our responsibility and that of our organizations to steward the stories we are entrusted with? How can we prepare for challenges to content, activities, and interpretation? Join us for some facilitated scenario planning to strategize responses that hold true to mission and values of public history organizations.
Co-Chairs: Cinnamon Catlin-Legutko, Illinois State Museum, Springfield, IL, and Christy Coleman, Jamestown/Yorktown Foundation, Williamsburg, VA
RECEPTION:
Friday, September 24
AMA Dinner and Awards
The Arkansas Museums Association Dinner and Awards will now be a reception. The time will be Friday, September 24 from 5:30-7:00 pm. The cost is free, but preregistration is required.
CANCELLATIONS:
Wednesday, September 22
8:30 am-6 pm
Tour: Doing Justice to the Delta
9 am-5 pm
Workshop: Reclaiming My Time! Doing Justice TO Women's History
1:30-5 pm
Field Services Alliance Meeting
Thursday, September 23
2-3:15 pm
Concurrent Session: Bringing Up "Something So Horrible:" Doing Justice to Springfield's 1908 Race Riot
Concurrent Session: Engaging Youth and Elders to Preserve a Community's African-American Past
Concurrent Session: Race and Contested History in Memphis Museums and Monuments
Friday, September 24
8:30-9:45 am
Concurrent Session: Justice for Lube Martin: Exploring a Legal Lynching in WWI Era West Kentucky
11 am-12:15 pm
Concurrent Session: "Ways We Couldn't Even Begin to Imagine": Reimagining Your Site with Artists in Residence
2:30-3:45 pm
Concurrent Session: Mr. Clean at the Museum or Amy Takes on the Silver Service
Saturday, September 25
8:30 am-5 pm
Workshop: Doing Justice to the Lives of the Enslaved in School Programs
9-10:15 am
Concurrent Session: Nonviolent Protest: Then and Now
10:45 am-12 pm
Concurrent Session: Investigating Injustices: Using History to Inspire Inquiry and Activism
12:30 pm
Keynote: Dr. Carlotta Walls LaNeir
1:30-5:30 pm
Tour: Oakland & Fraternal Cemetery and Service Project
Registration Deadlines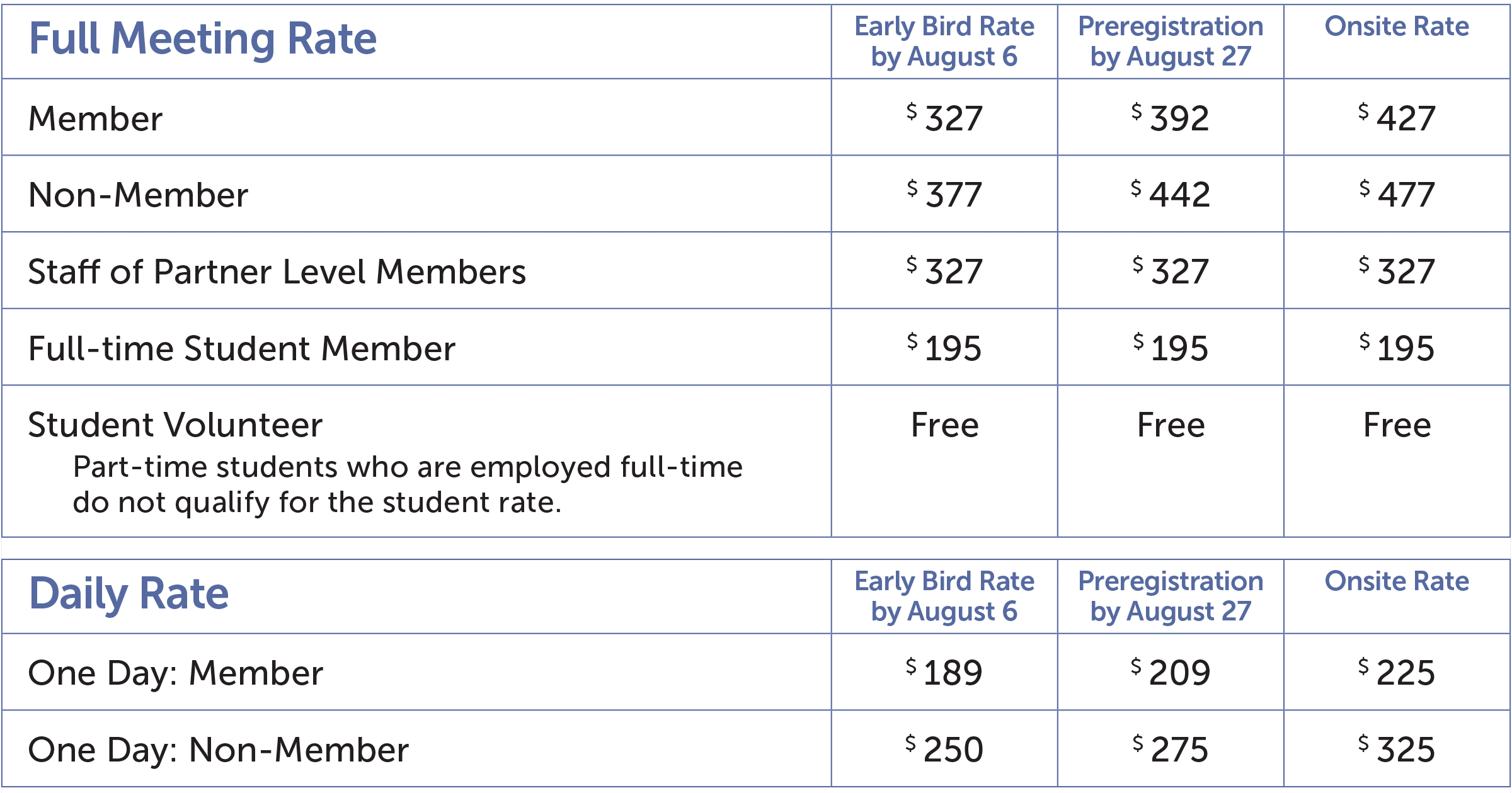 If you are unable to register by mail before the preregistration deadline (Friday, August 27) plan to register on-site in Little Rock. Registrations received by the AASLH office after August 27 will be taken to the meeting and treated as on-site registrations.
One-Day Tickets and On-Site Registrations
One-day registrations received by the AASLH office after August 27 will be taken to the meeting and treated as on-site registrations. One-day tickets are valid only for the day of issue for program sessions, general sessions, coffee breaks, and admission to the exhibit hall. On-site registrations will be available.
Student Volunteers
Any full-time student who is a member of AASLH may volunteer to work eight hours during the Annual Meeting in exchange for a complimentary full meeting registration. Each volunteer will be assigned to work two, four-hour shifts during the meeting. For more information on student volunteer opportunities, please contact membership@aaslh.org.
Special Events, Workshops, and Laboratories
Tickets are available in advance and require preregistration. AASLH reserves the right to cancel workshops, labs, and special events if minimum numbers are not met. Refunds will be made after the meeting for any canceled event.
Program Updates
Attendees will receive a program update at the registration desk with any program or activity changes. The update will also list meeting room locations for all sessions and activities. In addition, AASLH will be offering a free conference app to keep attendees informed of any updates or changes. AASLH reserves the right to make changes in programming as necessary.
Accessibility
AASLH is committed to providing access to all individuals attending the Annual Meeting. Please mark the appropriate box on the registration form if you have special needs that require our consideration. If you need additional assistance, send your request to AASLH no later than August 27 so that we have adequate time to prepare for your accommodations.
Cancellation/Refunds
All cancellations for the AASLH/AMA Annual Meeting must be in writing. Cancellations postmarked on or before August 27 will be subject to a $55
processing charge on the canceled registration fee and a 50% cancellation fee on all special events, including workshops. No refunds for registration, workshops, and special events will be made after August 27. AASLH is not responsible for cancellations that were mailed, emailed, or faxed but never received. If you do not receive confirmation from AASLH within three weeks, please contact the AASLH office at 615- 320-3203 or membership@aaslh.org.
Keynote Speakers
Dr. Hasan Kwame Jeffries is associate professor of history at The Ohio State University where he teaches courses on the Civil Rights and Black Power Movement. Hasan is the author of Bloody Lowndes: Civil Rights and Black Power in Alabama's Black Belt, which tells the remarkable story of the African American freedom movement in Lowndes County, Alabama, the birthplace of Black Power. He is also the editor of Understanding and Teaching the Civil Rights Movement, a collection of essays by leading civil rights scholars and teachers that explores how to teach the Civil Rights Movement accurately and effectively. Hasan's current book project, In the Shadow of Civil Rights, examines the Black experience in New York City from 1977 to 1993. It connects key political and cultural events, such as the youth rebellion in the South Bronx, to the evolution and implementation of public policies that changed Black communities forever. Hasan has worked on several public history projects. From 2010 to 2014, he was the lead historian and primary scriptwriter for the $27 million renovation of the National Civil Rights Museum at the Lorraine Motel in Memphis, Tennessee, the site of the assassination of Dr. Martin Luther King, Jr. He hosts the podcast "Teaching Hard History," a production of the Southern Poverty Law Center's educational division, Teaching Tolerance. And he regularly shares his knowledge of African American history and contemporary Black politics with the public through lectures, workshops, op-eds, and radio and television interviews. He has also contributed to several documentary film projects as a featured on-camera scholar, including the Emmy-nominated, four-hour, PBS documentary Black America Since MLK. Hasan resides in Columbus and enjoys traveling to the South to visit friends and returning to his home town of Brooklyn to visit family.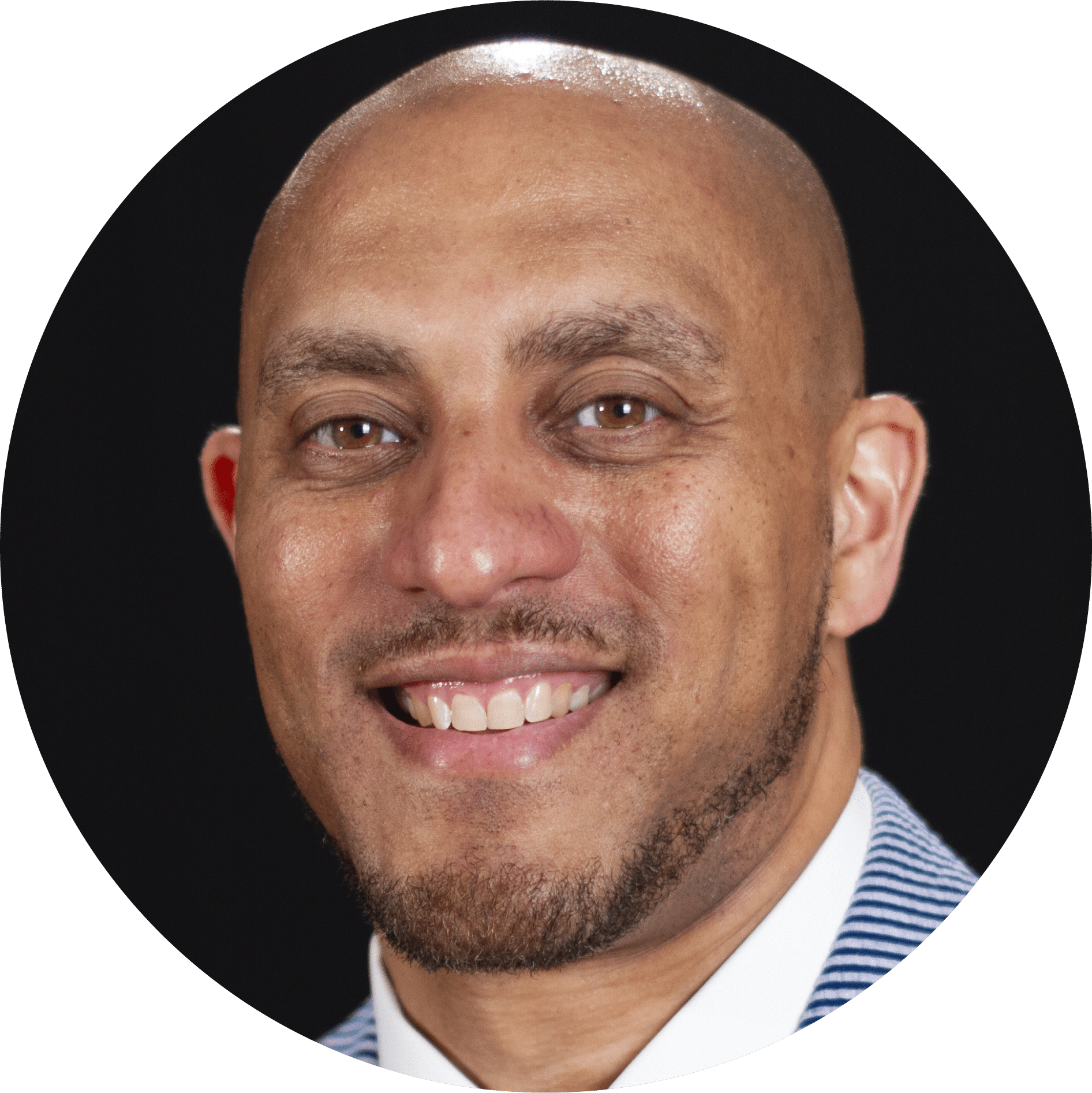 Dr. Hasan Kwame Jeffries
Dr. Rhonda Y. Williams is a Professor of History and the John L. Seigenthaler Chair in American History at Vanderbilt University in Nashville, TN. Williams, an OAH Distinguished Lecturer, is a historian of low-income Black women's and marginalized people's experiences, everyday lives, politics, and social struggles. Her research contributes to the rethinking of gender, political identity, citizenship, civil rights, Black liberation struggles, and interactions with the U.S. state. She is the author of the award-winning The Politics of Public Housing: Black Women's Struggles against Urban Inequality (2004) and Concrete Demands: The Search for Black Power in the 20th Century (2015). She is the author of numerous articles and essays, including the forthcoming book chapter titled "Women, Gender, Race, and the Welfare State" in The Oxford Handbook for Women's and Gender History, co-edited by Lisa Materson and Ellen Hartigan-O'Connor. Williams is also the co-editor of the book series Justice, Power, and Politics at the University of North Carolina Press and is co-editor of Teaching the American Civil Rights Movement. At present, Williams is researching illicit narcotics economies in the post-1930s United States and continues to examine the history of Black Power politics in the United States. She joined the faculty of Vanderbilt University from Case Western Reserve University in Cleveland where she was faculty in the History Department, established and directed the Postdoctoral Fellowship in African American Studies, and founded and directed the universitywide Social Justice Institute. Known by many as "Dr. Rhonda," Williams engaged in numerous community efforts as a resident of Cleveland, including on police and criminal justice reform as a member of the Collaborative for a Safe, Fair, and Just Cleveland, the "Cleveland 8," and a Co-Chair and Commissioner on the Cleveland Community Police Commission, which was empaneled in September 2015. She has appeared on MSNBC and Democracy Now!, and is from Baltimore.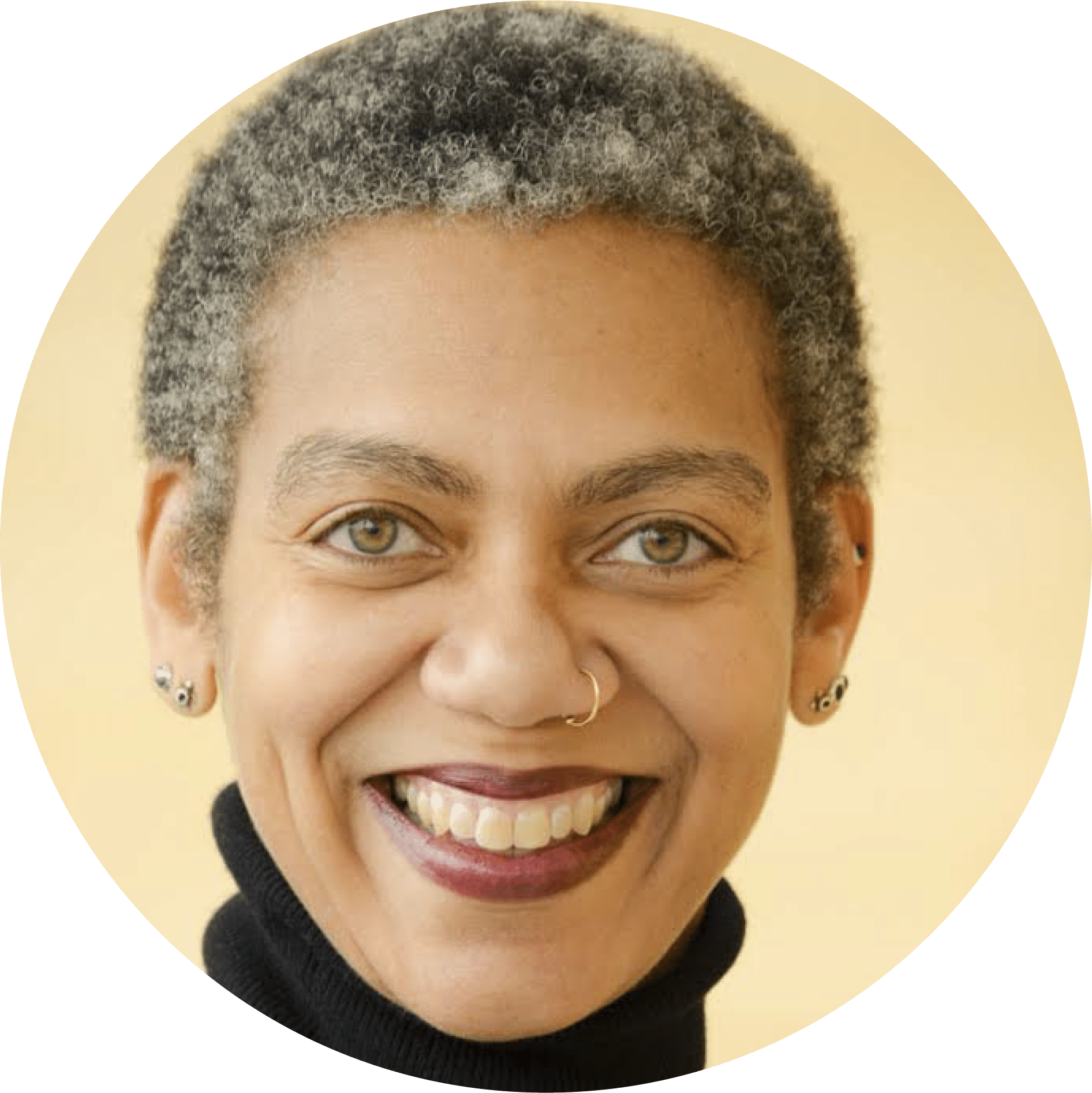 Dr. Rhonda Y. Williams
Location
The 2021 AASLH/AMA Annual Conference will take place at the Statehouse Convention Center and the Little Rock Marriott in Little Rock, Arkansas. For questions about COVID-19 restrictions and policies, visit https://www.littlerock.com/covid-19.
The host hotel is:
Little Rock Marriott
3 Statehouse Plaza
Little Rock, AR 72201
Room Rate: $136 per night plus tax
Deadline for Reservations: August 27
Click here to make your reservation.
Marriott's Commitment to Clean
Transportation
The Bill and Hillary Clinton National Airport (LIT) is located 7 miles from the Little Rock Marriott. The hotel offers complimentary shuttle service to/from the airport, but reservations are required. Call 501 906-4000 to reserve transportation.
For information about public transportation within the city of Little Rock, visit https://rrmetro.org/.
COVID-19 Protocol
August 9, 2021
AASLH is monitoring the incidence of COVID-19 in the Little Rock area and is following guidance from state and local health departments and the Centers for Disease Control and Prevention (CDC) regarding large gatherings. This includes following CDC recommendations on preventing the spread of COVID-19.
AASLH is taking these measures to assure the 2021 AASLH/AMA Annual Meeting is as safe as possible:
All attendees must be fully vaccinated for COVID-19 or provide negative test results within 72 hours of September 22. Vaccination is the most effective way to protect yourself and fellow attendees. We ask unvaccinated individuals to protect themselves and reduce the risk to others by not attending this conference.
All attendees are required to wear a face mask throughout the conference. This includes while on buses to and from evening events and tours and during the evening events and tours, unless actively eating or drinking. (The Little Rock mayor instituted a mask mandate on 8/5 for buildings the city owns or operates, which includes the Statehouse Convention Center.)
All AASLH staff and conference volunteers participating in the meeting will be fully vaccinated.
Safety During the Conference
There will be temperature checks at the entrance to the Statehouse Convention Center. (Locations: W. Markham Street entrance closest to the Little Rock Marriott, and at the escalator entrance from the Little Rock Marriott lobby)
Name badges and tickets will be emailed to attendees prior to the conference to reduce lines and crowding at the Registration Desk.
Lanyards and tote bags will be picked up by attendees in the Statehouse Convention Center lobby. Attendees will choose color-coded lanyards for their name badges to show the level of interaction with which they are comfortable.

Green – Okay with pre-COVID behaviors such as hugs and handshakes.
Yellow – Desires some caution and respects social distancing guidelines with elbow/fist bumps only.
Red – Desires extreme social distancing and the highest precautions. May be at high risk or caring for someone at high risk.

Hand sanitizer stations will be available throughout the Little Rock Marriott and Statehouse Convention Center.
Seating in the meeting rooms will be set with social distancing protocols including the front row to be a safe distance from the presenter.
Microphones will be sanitized between speakers or the next speaker on a panel will be offered an additional microphone.
Exhibit Hall booths will have higher side rails and be spaced out more than usual to assist with social distancing, including in the seating area for breaks.
Seating on busses for tours and events may be reduced to give space between seats.
Food and beverage service at all events will follow safety protocols.
Two of the three evening events and several tours will be primarily outdoors. (The Clinton Presidential Center, the host of Thursday night's event, has additional requirements. Anyone entering the facility must be fully vaccinated and show proof of vaccination (physical copy or photograph thereof). Those who are unable to produce proof of full vaccination will not be permitted to enter the facility. "Fully vaccinated" means at least 14 days after your final dose of an FDA authorized COVID-19 vaccine. View the full details of the guidelines at clintonpresidentialcenter.org.)
Attendee Health and Safety
The onsite program guide and conference app will include information about where to get a COVID rapid test as well as locations of local walk-in clinics and hospitals.
Any attendee who feels they might have COVID symptoms or feels ill during the conference should immediately go to their hotel room to quarantine. If the attendee is not staying in a hotel, they should return home. Please alert the AASLH staff as soon as possible about your condition and contact them via the conference app, info@aaslh.org, or by leaving a message at 615-267-3057.
Within two weeks after the conference, we urge any attendee who tests positive for COVID to alert AASLH by contacting info@aaslh.org or by calling 615-267-3057. AASLH will inform attendees of any positive case without revealing identifying information about the ill person.
Local Host Safety Initiatives
From the City of Little Rock to the Statehouse Convention Center and the Little Rock Marriott, safety initiatives are already in place to welcome attendees and guests to the 2021 AASLH/AMA Annual Meeting.
Little Rock has a "Big on Safety" initiative with local businesses that shows which ones are following strict cleaning and social distancing protocols.
Marriott International has a "Commitment to Clean" initiative to help you travel with confidence during COVID-19. As Marriott welcomes guests back to its hotels around the world, they are committed to providing you with a safe environment that aligns with expert protocols for working to defeat COVID-19. Consisting of in-house and outside experts in food and water safety, hygiene and infection prevention, and hotel operations, the Marriott Cleanliness Council is redefining their cleaning and safety standards to ensure a continued focus on the health and safety of guests and associates.
The Little Rock Marriott is also providing contactless ways to check-in to your hotel room: Mobile check-in, Web check-in, Mobile Key, and other Contact Lite services available through the Marriott app for Marriott Bonvoy members. Nonmembers may join with no fee.
The Statehouse Convention Center was Arkansas's first building to achieve Global Biorisk Advisory Council® (GBAC) STAR™ accreditation, the gold standard for prepared facilities. Under the guidance of GBAC, a Division of ISSA, the worldwide cleaning industry association, the Statehouse Convention Center has implemented the most stringent protocols for cleaning, disinfection, and infectious disease prevention.
Recommendations for Safe Travel
If traveling by plane, select flights during low peak times (early morning, late night, red eye) when there is least exposure in the airport.
If driving, leave space between passengers.
Protect yourself and others by wearing a mask in public.
Replace your mask every few hours or at least 2-3 times per day.
Use hand sanitizer frequently.
These measures will help reduce the chance for transmission of the virus; however, if you are sick or feeling you are getting sick, we insist that you stay home.
Currently, older adults and persons with underlying health conditions who are unvaccinated are considered to be at an increased illness and complications from COVID-19. Examples of underlying health conditions include heart disease, lung disease, diabetes, people with weakened immune systems, and people who are pregnant. The CDC recommends that people in high-risk groups who are not vaccinated consult with their healthcare provider about attending any large gathering.
If you do choose to attend the conference, please keep in mind the CDC recommendations on how to keep yourself and others healthy:
Get vaccinated prior to traveling to Little Rock, taking into account the necessary 14-day waiting period after the second shot.
Avoid close contact with people who are sick.
Avoid touching your eyes, nose, and mouth with unwashed hands.
Wash your hands often with soap and water for at least 20 seconds. Use an alcohol-based hand sanitizer that contains at least 60% alcohol if soap and water are not available.
AASLH will revise this policy as needed based upon local conditions and the guidance of the local health department and/or CDC.
Sponsor, exhibit, and advertise at the 2021 Annual Meeting.
Connect with the AASLH audience before, during, and after the Annual Meeting. Check out the 2021 Annual Meeting Marketing Kit for a full list of opportunities and contact Rey Regenstreif-Harms at regenstreif-harms@aaslh.org with questions.
Annual Meeting Scholarships
There are several opportunities for scholarships to attend the AASLH Annual Meeting. Read more about each opportunity and apply below.
---
AASLH Small Museums Scholarship
Now in its sixteenth year, AASLH's Small Museums Committee is offering up several scholarships to AASLH members who are full-time, part-time, paid, or volunteer employees of small museums. Each scholarship will cover one Full Access registration for the online conference. Acceptance of the scholarship is contingent upon recipients submitting a post to the AASLH blog about their online conference experience.
The scholarship is open to AASLH individual members or people working for institutional members and is a benefit of membership. To qualify, the applicant must work for a museum with a budget of $250,000 or less.
DEADLINE EXTENDED: August 15, 2021
APPLY HERE

---
AASLH Douglas Evelyn Scholarship for Diversity
The Evelyn Scholarship is named in honor of Douglas Evelyn, AASLH president from 1992-1994, and recognizes Evelyn's strong support of AASLH's professional development mission. A primary objective of the Douglas Evelyn Scholarship is to increase culturally diverse participation at the AASLH Annual Meeting and in all of the association's programs. The scholarship includes annual meeting registration fee, a one-year individual membership in AASLH, and $700 toward travel and hotel expenses.
DEADLINE: August 1, 2021
APPLY HERE
---
Full-Time Student Trade
Full-time students can receive free registration to the AASLH Annual Meeting in exchange for working two four-hour shifts during the meeting. Volunteer opportunities include monitoring sessions, distributing session evaluations, assisting with transportation to evening events, and more. Contact Aubrey Menich for more information.
Sustainability at the AASLH/AMA 2021 Annual Meeting
Planning to attend AASLH/AMA 2021 in Little Rock?
The AASLH Climate and Sustainability Affinity Committee will be collecting data to determine the carbon footprint of the 2021 AASLH/AMA Annual Meeting. Attendees are encouraged to document their own carbon footprint when planning for the conference.
The Climate and Sustainability Affinity Committee encourages in-person participants to reduce their carbon emissions and offset what they cannot eliminate. Please consider the following items when planning for the conference.
Tracking travel emissions is the first step. Several calculators exist:
Reduce emissions by sharing travel with others through carpooling, taking AMTRAK, or renting an electric or hybrid vehicle. If you cannot reduce emissions by sharing, you can offset emissions from your flight or car rental.
If you know your options before booking, you can select the best green flight option at the time of purchase. Compare airlines flying into Clinton National Airport, Little Rock, Arkansas, including: American Airlines, Delta, and United. You can also compare rates for flights using FlyGreen to include airlines, i.e., Allegiant, Southwest, and Frontier, and realize your offsetting goals. While offsetting carbon emissions rather than eliminating them is controversial, these choices are amongst the most viable at present.
Explore offset options with rental car companies, too, including Alamo, Enterprise, and National and Hertz, or you can rent a hybrid or electric vehicle. Note that the conference headquarters (Statehouse Convention Center) has one charging station, the conference hotel (Little Rock Marriott) has none, but use apps like ChargeHub and EVstationslocal to find charging stations nearby in Little Rock.
Shout about your climate choices @AASLH #OffsetAASLH #AASLH2021. Post your carbon footprint and your offset choices and engage with others doing the same.
These data, combined with further inventorying of Stream 1, 2, and 3 emissions, will help us turn professional travel choices into climate-conscious activity.
AASLH and AMA are also taking the following steps to make the meeting more environmentally friendly:
Attendees attending offsite events will be asked to bring their own water bottles to help eliminate single use bottled water on tours.
Reusable dishes and silverware will be used at all meal functions in the hotel and convention center.
A conference app is available to reduce dependance on the onsite program guide and printed updates.
Two of the three evening events during the conference are within a short walk of the hotel eliminating the need for bus transportation. The Clinton Presidential Center, location of the third event, has a serious commitment to climate sustainability. Click here to learn more about their work.
Attendees are encouraged to explore Little Rock on foot and eat at many of the local restaurants that source food locally.
Stay tuned for more from the Climate and Sustainability Affinity Committee as it engages with attendees to collect data that will help AASLH plan for our future.
Policies
Waiver and Photo Release
By submitting a registration for the AASLH Annual Meeting, you agree to the following: 
AASLH is committed to 

provide

 a safe, productive, and welcoming environment for all meeting participants and AASLH staff. All participants, including, but not limited to, attendees, speakers, volunteers, exhibitors, AASLH staff, service providers, and others are expected to abide by the Meeting Safety & Responsibility Policy. You can read the full policy below.

 

You authorize AASLH to use, reproduce, and/or publish photographs and/or video that may pertain to you — including you

r

 image, likeness, and/or voice without compensation. AASLH may use this material in various publications, recruitment materials, or for other related endeavors in print and online, including the AASLH website and email correspondence.

 
Meeting Safety & Responsibility Policy
AASLH is committed to providing a safe, productive, and welcoming environment for all meeting participants and AASLH staff. All participants, including, but not limited to, attendees, speakers, volunteers, exhibitors, AASLH staff, service providers, and others are expected to abide by this Meeting Safety & Responsibility Policy. This Policy applies to all AASLH meeting-related events, including those sponsored by organizations other than AASLH but held in conjunction with AASLH events, in public or private facilities. 
Unacceptable Behavior
AASLH has zero-tolerance for any form of discrimination or harassment in any form, including but not limited to sexual harassment by participants or our staff at our meetings. This policy also covers any virtual meetings hosted by the association. 
Examples of unacceptable behavior include, but are not limited to, verbal comments related to gender, sexual orientation, disability, physical appearance, body size, race, religion, national origin, inappropriate use of nudity and/or sexual images in public spaces or in presentations, or threatening, cyber-bullying, or stalking any attendee, speaker, volunteer, exhibitor, AASLH staff member, service provider, or other meeting guests. 
Physical or verbal abuse of any attendee, speaker, volunteer, exhibitor, AASLH staff member, service provider, or other meeting guest or disruption of presentations at sessions, in the exhibit hall, or at other events organized by AASLH  will not be tolerated. 
 If you experience harassment or hear of any incidents of unacceptable behavior, AASLH asks that you inform either John Dichtl, CEO, dichtl@aaslh.org or 615-320-3203 or Bethany Hawkins, Chief of Operations, hawkins@aaslh.org or 615-320-3203 so that we can take the appropriate action. You can also or email council@aaslh.org. 
AASLH reserves the right to take any action deemed necessary and appropriate, including immediate removal from the meeting without warning or refund, in response to any incident of unacceptable behavior, and AASLH reserves the right to prohibit attendance at any future meeting. 
Based on guidelines from the American Society of Society Executives, https://annual.asaecenter.org/meetingsafety.cfm. 
Frequently Asked Questions
How do I register? There are two ways to register:
Online
Fax or mail the registration form
I am a staff member of an Institutional Member, what do I need? You need your Institution's membership number to receive membership rates.
I need to register someone other than myself for the Annual Meeting. Can I use my username and password to register them? No. Each attendee will need to register themselves with a unique username and password.
I forgot my username and password to register. Visit aaslh.org, click Membership Center in the upper blue header, and click to reset your password.
I need a receipt. Send an email to info@aaslh.org to request a receipt.
How much should I budget for the Annual Meeting? The following ranges should help you prepare your budget. Your final fees will depend on your travel expenses, how many ticketed events you attend, and how many days you attend.
Registration fees: Vary. Full conference registration member rates begin at $350 (including two meals, one evening event, and one workshop in addition to the concurrent sessions and keynotes). This amount is subject to change.
Event fees: $50 and up
Hotel fees: $139 plus tax
Travel fees: vary depending on your location
Refunds on evening events and tours. Email your cancellation to info@aaslh.org with your name, the event, and reason for cancellation. A refund may be issued if applicable. Please refer to the cancellation policy in the program guide.
Can I purchase event tickets or any other paid events onsite? Yes, if tickets are still available you can purchase onsite for any event or tour. It's always best to purchase your ticket(s) in advance.
I am a speaker and I plan to attend only on the day that I am speaking. Do I need to fill out a registration form and pay registration fees? Yes, everyone who attends the conference needs to fill out a registration form.
Who is considered a "guest" on the registration form? Anyone who accompanies you to the Annual Meeting that is not going to attend any sessions or workshops. A "guest" may attend the tours and evening events and will need a name badge for that purpose. Please be sure that you list the name of your guest(s) in the "Guest's name" field on your registration form.
Will I be included in the Attendee directory that is sent out to all attendees prior to the annual meeting? Yes, all attendees will be included in this directory as long as your registration is received 3 weeks before the Annual Meeting. However, if you check the box "Please exclude me from the attendee directory " on the registration form, you will not be included in the directory.
I have a "complimentary" registration because I am an exhibitor, a host site, or a volunteer. Can I register on your website? Exhibitors may register online with the promo code provided to them. Host sites and volunteers need to mail or fax a completed registration form to us.
We received coupon(s) from AASLH, can I register on your website and use them? No, you will need to mail or fax a completed registration form to us and include a copy of the coupon(s). If you are provided with a promo code, you may use that to register online.