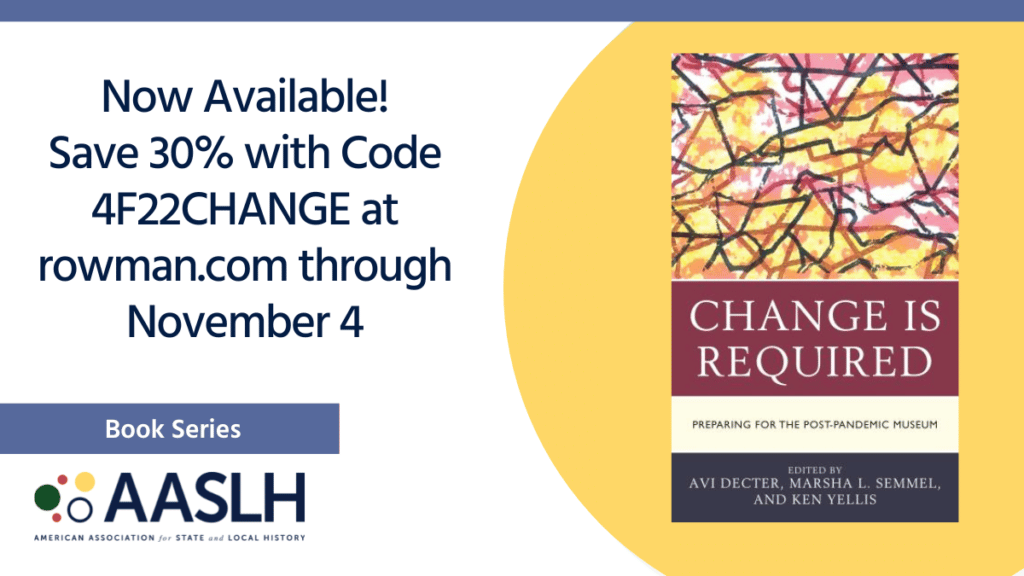 Change is Required: Preparing for the Post-Pandemic Museum, the newest book in the American Association for State and Local History (AASLH) Book Series, is about the future of American museums.
Museums were powerfully affected by the nested crises of the pandemic. In every part of the country—and in every type of museum—workers are challenging old assumptions, conventional narratives, and customary practices as they look to the future. In this book, a unique array of 50 museum professionals—representing different disciplines, positions, and experiences—share their thinking about assessing needs and possibilities, managing people and resources, and building productive new relationships with neighbors, communities, and partner organizations.
These authors argue that change is necessary—inside and beyond the museum. It is futile and unproductive to default to the old "normal." To achieve greater relevance, impact, equity, and inclusiveness, museums need to reconsider their leadership models, organizational culture, internal structures, and community collaborations. Bristling with personal passion, informed by experience, and focused on the future, the essays in this volume convey the urgency to rethink traditional museum practice, offering visionary—yet practical—routes to future museum success in a volatile, complex, and ambiguous world.
Change is Required is edited by Avi Decter, Marsha L. Semmel, and Ken Yellis.
Now through November 4, save 30% when using promo code 4F22CHANGE at rowman.com.
Change is Required: A Conversation
AASLH is a partner of MuseumExpert.org, which is organizing a series of free webinar conversations with the book's contributors.
The first conversation is Tuesday, October 25 at 4 p.m. Eastern.
Co-editor Marsha L. Semmel will facilitate a conversation between three of the book's contributors—Sam Moore, Su Oh, and Franklin Vagnone—who will focus on ways we can better support the people who work in our museums—and become more effective institutions as a result. Together, they will explore issues such as:
How can we break through traditional hierarchies in order to change our decision-making processes?
Do we need to consider new shapes and structures for our organizations?
How can we reform and update our hiring and advancement practices to support the needs of our people and the sustainability of our institutions?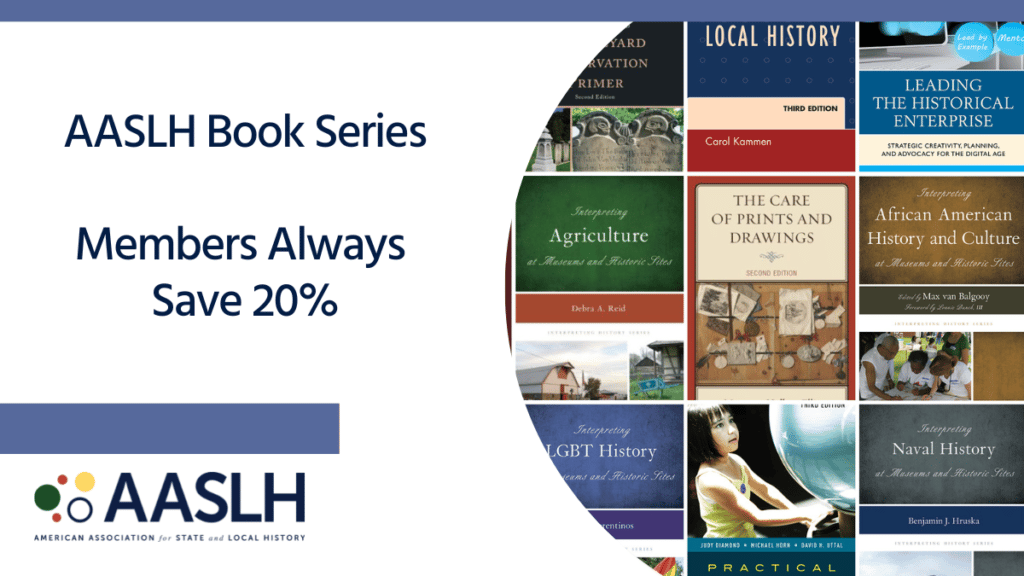 AASHL Book Series
Change is Required is one of dozens of books in the AASLH Book Series. By featuring current issues, trends, and best practices from throughout the history community, our books inform, inspire, challenge, and link together those who preserve and interpret the past.
AASLH Members receive 20% off all our books.