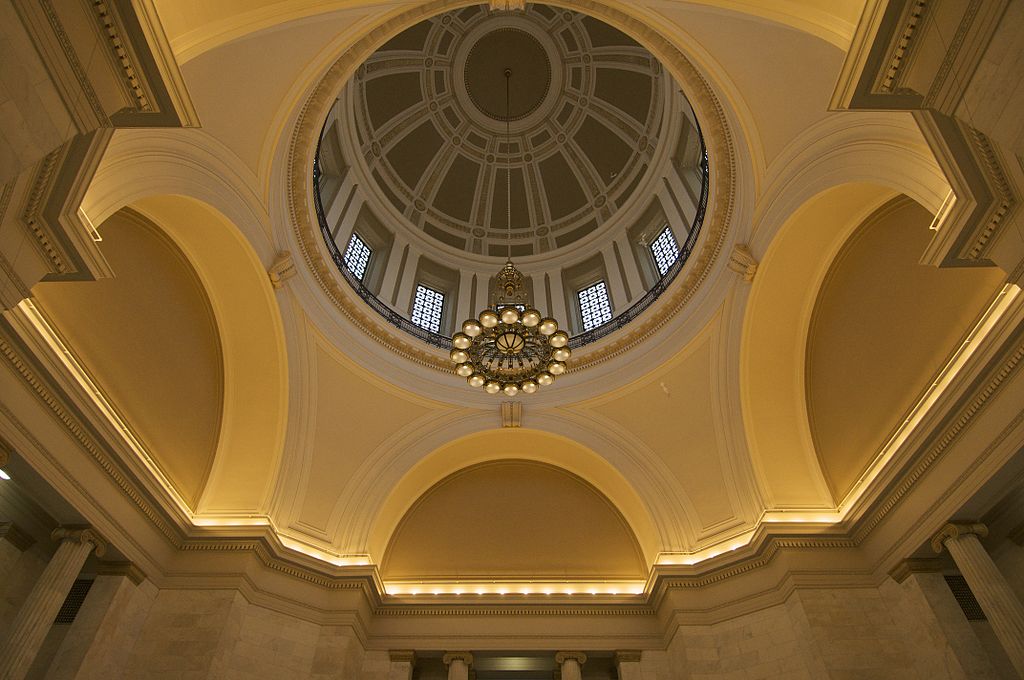 This Friday, August 27, is the final day to register for the 2021 AASLH/AMA Annual Meeting in Little Rock, September 22-25. Planning for this gathering right now, as you can imagine, is tough. With many parts of the country experiencing a surge in COVID cases and with extreme weather events happening in multiple regions, we know it is challenging for you to think about travel this week. Though we continue to adjust our approach to manage the many hurdles, we are moving ahead with our in-person conference in Little Rock. We invite you to register this week and to make your hotel reservation as soon as possible. 
I hope many more of you find a way to attend in person, joining those who have already registered along with our colleagues in the Arkansas Museums Association (AMA) at this smaller, more personal conference. Though we will welcome fewer attendees than we do in a typical year, we have not scaled back the ambition or substance of the 2021 conference. In fact, our smaller size will result in new opportunities to have an impact. Our modest-sized crowd in Little Rock will enable us to emphasize transformative discussion, a sense of place, communal experience, and personal relationships. Staff, volunteers, presenters, tour guides, and others all will have more time and attention to devote to those who can participate in this year's Annual Meeting.  
AASLH conferences have always been welcoming spaces for new people and convivial moments for colleagues from across the country to spend quality time together. This year's smaller crowd will make it even easier, I hope, for people to get to know each other. We gather at conferences because we do our jobs better when we can share new practices and approaches, learn together, voice our problems, and inspire each other. That will be more possible than ever at this year's conference, at a time when we all could use some inspiration.  
"I am so looking forward to this conference!  After months of isolation, I need the re-connection and rejuvenation that the AASLH Annual Meeting always provides." – Jennifer Kilmer, Washington State Historical Society and AASLH Council
What's more, our smaller-than-usual attendance makes it eminently possible to hold the conference safely and responsibly for attendees, as well as their families and colleagues back home and the members of our local host community. We're using Little Rock's Statehouse Convention Center, which is certainly larger than we need, offering plenty of space to move about and making social distancing in session and event spaces and throughout the conference much easier.  
We are taking other precautions to make the meeting as enjoyable and safe as possible as well. We will be asking for proof of vaccination from all attendees or proof of a negative COVID test results within 72 hours of the first day of attendance. Mask wearing by all is required, and there will be temperature checks at the conference entrances each day. We will be mailing materials ahead of time to registrants to print and bring with them to avoid lines, and there will be tables where you can take what you want for registration instead of a staffed counter. Color-coded lanyards for the name badges will indicate the attendee's level of comfort with distancing from colleagues: for example, is a handshake okay, or is an elbow or fist bump preferred? AASLH's detailed response to COVID for this onsite conference is posted in the "COVID-19 Protocol" section on the Annual Meeting website, which we continue to add to as we go. 
Likewise, the Convention Center that will be home to most of the conference has stringent protocols for cleaning, disinfection, and infectious disease prevention. The Little Rock Marriott hotel is under a new COVID-19 "Commitment to Clean" initiative in which they've redefined their cleaning and safety standards to ensure a focus on the health and safety of guests. In addition, Little Rock is a very walkable city, as we've been saying in the Preliminary Program and on the website. There will be ample opportunities to get outside, do a walking tour, or head to local cultural site or restaurant. Through our small size, cautious approach, and diligence of our onsite venues, we believe the meeting will be as safe as possible for our attendees. 
For those attending, we ask you to bear with us. I hope you will assume good intent on the part of staff and volunteers working on your behalf. We will be trying to reduce lines and wait time while also asking each participant to do their part for the health and wellbeing of others.   
Finally, the decidedly different feel of this year's Annual Meeting also magnifies our experiment with holding two conferences a year, one onsite the other online. Moving forward, the onsite Annual Meeting will emphasize participation, discussion, and the unique setting of our host cities. Little Rock will be our chance to put this plan into action. The Virtual Conference—happening this October 12-15—will share the same conference theme, "Doing History/Doing Justice," but will focus on a wider breadth of inspiring and challenging issues from across the field, some of which have just emerged since the 2021 Program Committee met in January. The online conference also offers greater accessibility, allowing us to welcome a larger number of attendees working in a wider range of positions and institutions across the country who may not typically be able to attend our conference in person. In the future, some will want an in-person experience with colleagues, and others will choose the wide programming and accessibility of a virtual meeting. AASLH is trying to meet people where they are and to serve both groups. 
We are going to Little Rock. Our Program Committee, Host Committee, and the presenters have been planning over a year for this meeting, and much of what they want to say and share with you is most meaningful now, deeply connected to this moment in time and to the specific place of our host city. I hope you will consider joining your colleagues to discover new ways of doing history work, to experience the unique historical and other cultural aspects of Little Rock, and to gather in solidarity with your colleagues. 
Best regards, 
John R. Dichtl
AASLH President & CEO