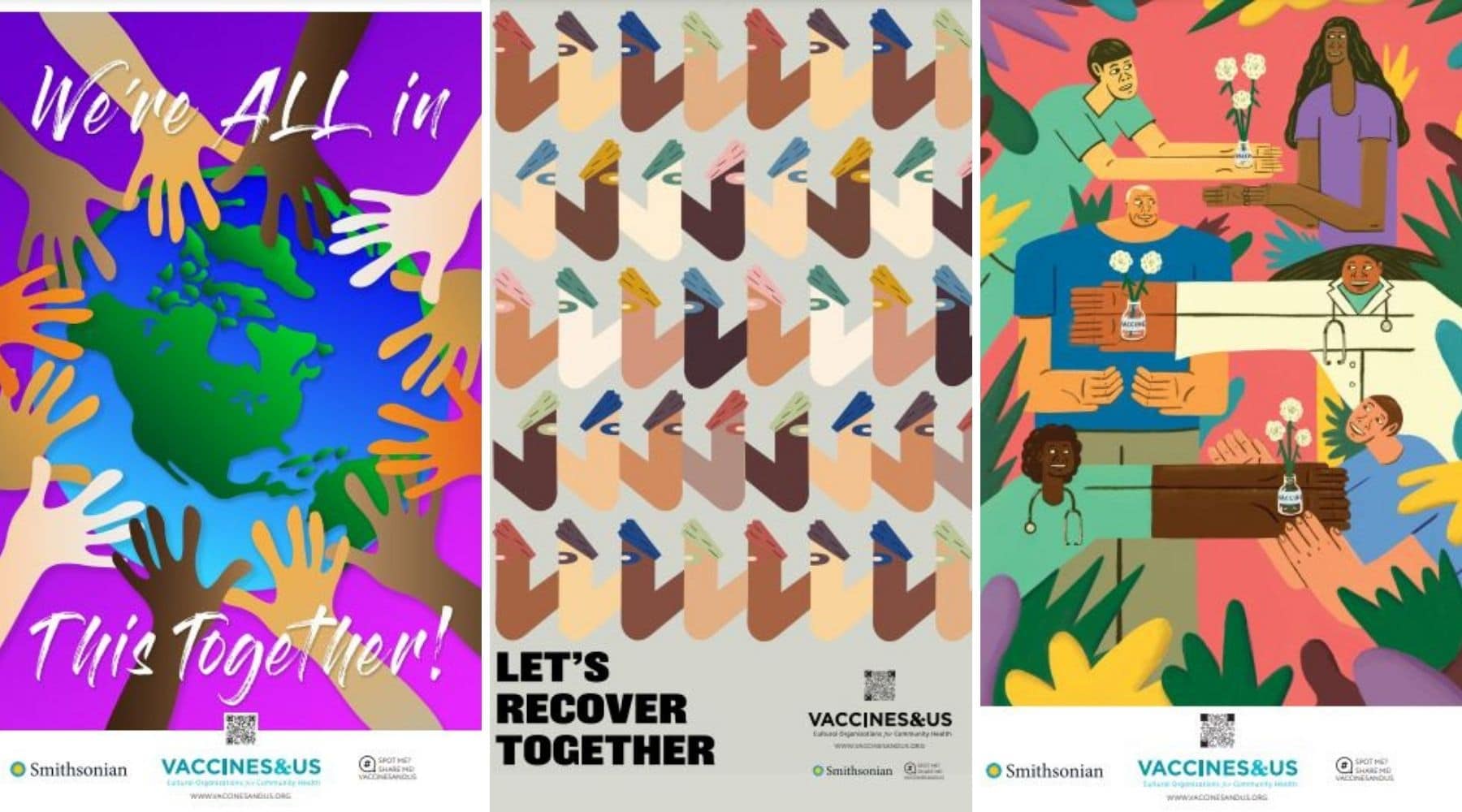 By Amy L. Marino and Zahava D. Doering, PhD
To our professional colleagues:
As we all prepare to welcome visitors and more staff to our reopened museums, we should also be deeply engaged in the national vaccination effort. As you know from previous communications, the Smithsonian has collaborated with cultural organizations in communities across the nation to create Vaccines & US.
We need a concerted effort to ensure high levels (70%+) of vaccination throughout our country. While many states and communities have made remarkable progress over the past few months, there is still so much more to be done. A look at this map, combined with the overall low vaccination rate among 18- to 39-year-olds, tells the story.
It is only through a 70% or more vaccination rate that we can keep our youngest children safe, that we can protect those for whom the vaccine is not effective (such as those with compromised immune systems), and that we can protect ourselves from the spread of additional vaccine mutations (e.g., Delta) that can put our community at risk.
Vaccines & US, based on the best information available, is shifting from its 'soft approach' to an urgent call to "get vaccinated!"
We urgently need your support and cooperation in this effort:
There are a number of poster options available for download. Each 11×17 poster has the Smithsonian logo, the Vaccines & US logo and QR code, and specific museum logos can be added if requested.
You can help support the campaign by taking a photo of a poster hanging in your museum and uploading it to social media using the hashtag #VaccinesAndUS.
We appreciate your support of this important life-saving initiative.
Amy L. Marino & Zahava D. Doering, PhD
Vaccines & US: Cultural Organizations for Community Health
On behalf of Vaccines & US collaborators:
COVID-19 Prevention Network at Fred Hutch